How to make Sommelier as a Career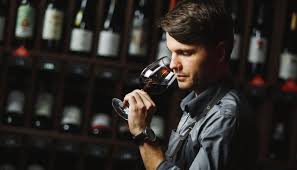 The word Sommelier has a French origin and is referred to a wine waiter or wine steward. Earlier these sommeliers provided services to royal families but now they do the wine service to restaurants. The sommeliers or wine tasters are well trained, professionals who specialize in all aspects of wine services. They advise diners regarding the suitable wines which go well with different foods, they manage inventory flow and create wine lists for F&B establishments. The sommeliers require both hospitality skills and thorough knowledge of different types of wines. They have to be well versed with the varieties of grapes used, regions, vintages, vineyards aand winetasting. Tasting means assessing the quality and craftsmanship of wine. Sommeliers help in wine selection, purchase, receiving, storage, sales and service.
SOMMELIER- is a trained wine professional who helps in pairing particular kinds of wines with particular kinds of food.
ELIGIBILITY-
The candidate must have a degree of hotel management from a reputed institution and on-the-job training or a certified course from a reputed organization and an interest in the subject. A certified sommelier qualification is required from a reputed institute to procure a good job. This certification gives practical training in wine service and tasting. The course will give knowledge about wine regions, wine making and viticulture.
Course is of two levels-
Level1- Foundation Course
Level 2- Intermediate Course
COURSE

–
The teaching will be about-
History of wine
Marketing of wine
Wine regions
Viticulture(grape varieties)
Vinification (wine making)
Types and styles of wine
Understanding wine labels
Wine service and storage
One has to clear the sommelier exam to become a proper, certified wine taster.
INSTITUTES IN INDIA-
Vincrest India, Delhi
H5/1 Model Town, Delhi-110009
Manipal University, Karnataka
WGSHA, Valley View,
Manipal – 576104
Courses offered are-
Sommelier Diploma Program(SDP)
Sommelier Certificate Program Level1(WFCL1), Level2(WFCL2)
The best  wine institute in the world is in U.K
The Wine and Spirit Education Trust (WSET),this offers 4 levels and is the best institution .
PERSONAL SKILLS-
One must have hospitality skills
Administrative skills to train the staff
Good listening skills and patience to understand a client's needs
Love for travelling to different places as the job demands lot of travel.
Dedicated to long hours of work
Good knowledge of wine vintages and good customer service skills.
JOB PROSPECTS-
Wine tasting is a lucrative career in India as people  have started enjoying wine in our country. An in depth knowledge of culinary art can help them procure jobs in
Wine trade and help in wine production
Import and export of wine
Consultation and advise on wines
Wine training and education
The jobs can be in home-based wine tasting parties
In top hotels and restaurants
In sales and distribution
Independent career as a wine consultant
Developing training courses for wineries and restaurants
Managing the casino bars
Organizing and hosting wine tours
Owning a wine shop
Wine writing
The career has a lot of scope but the only cons are long, erratic working hours .But passion can oversee these negatives.
SALARY-
An experienced sommelier earns 10,000-30,000/ month. Independent wine consultants can earn 25,000 to lakhs/month.